Welcome, please take a look around and take
advantage of all the great products and great
---
So start shopping now to increase your chances of winning, and each time you make a purchase your name will be entered into the drawing.
Name will be drawn on the 1st of each month
*Not valid on Freebie Purchases*
---
*Product Spotlight*
Sept. 11th-16th
by
Wilma4Ever
Take advantage of her 50% off sale here
Looking for a kit for young and a bit older boy's???

These 2 parts of A Boy's World are ideal for all your scrapbooking projects with your boy's photo's!

Both kits do have 20 Papers (JPEG Files) and 100 Elements (PNG Files), so they are very verious! I also made sure to add lot's of frames in the kits, so you can variate very much with scrapping your layouts!
Here is a short list from the items you can find in the kits, of course there is many more, but it's a bit much to name all the 200 pieces!

Cars, Ribbons, Bikes, Motorbikes, Tires, Frames, Greenery, Airplanes, Roads, Darts, Balls, Marbles, Tags, Frogs, Bears, Flowers, Etc Etc.....
These kits are for Personal Use and Scrap for Hire/Scrap for Others (PU and S4H/S4O) and are available in Full Size (3600 x 3600) and Tagger Size (1000 x 1000)
---
---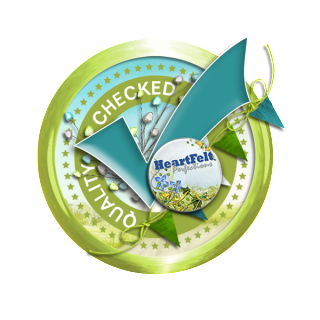 All products here at Heartfelt Perfections is checked for the highest quality to ensure
your getting the best products for your hard earned money
Stray pixels, Blurriness, Missing Pixels, Jagged Edges, All scripts or actions work as they are suppose to & Resolution
All fullsize products Pu/Cu/S4H/S4O are at 300ppi Resolution
---
New Products For September
Featured Products
csm-Korn Maize (lg tagger size)
$3.00
Sale: $1.50

Save: 50% off
Buy My Cliparts by Leigh Penrod
$50.00
$25.00

Save: 50% off
csm-EmoLicious Taggers Kit
$3.00
Sale: $1.50

Save: 50% off
Monthly Specials For September